NutraIngredients-Asia Awards: OPTIXANTHIN OPTI-i is a Finalist in the Product of the Year: Botanical Category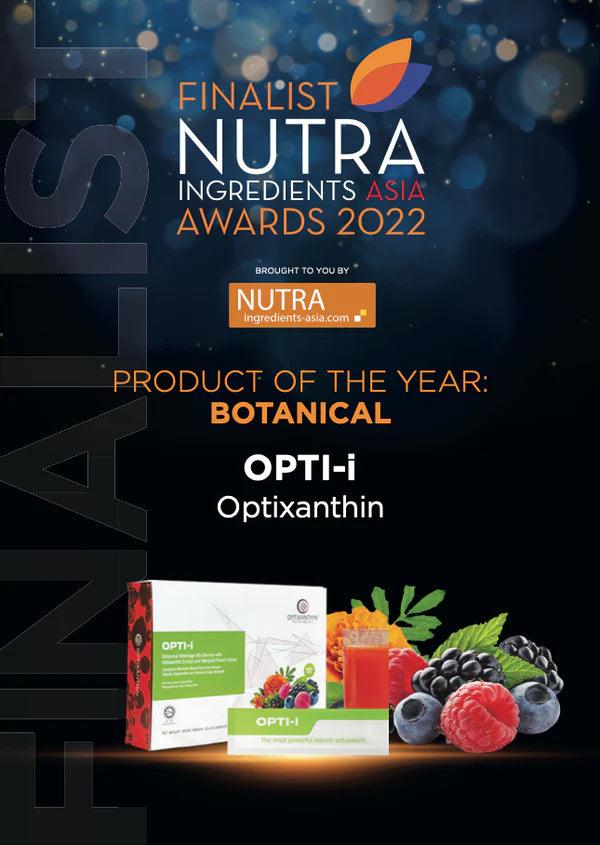 NutraIngredients-Asia Awards: OPTIXANTHIN OPTI-i is a Finalist in the Product of the Year: Botanical Category
Exciting news! 
We are thrilled to announce that OPTIXANTHIN OPTI-i has been nominated as one of the finalists in Product of the Year: Botanical category of NutraIngredients-Asia Awards 2022. 
The entries were assessed by a round of independent industry experts from across the APAC region based on a number of criteria such as innovation, diversity, growth, credibility customer service, investment in people or strategic thinking.

The 2022 winner will be announced in NutraIngredients-Asia Awards 2022 during a virtual award presentation on 6th September 2022. Finger crossed for OPTIXANTHIN OPTI-i.