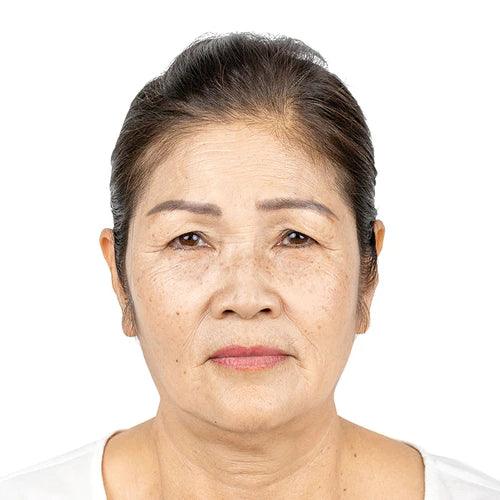 Astaxantin helps protect your skin from the inside out
Our largest organ, the skin, is constantly exposed to free radicals produced by UV rays, pollution, stress and poor nutrition. The damage caused by free radical is a major cause of skin aging and problem such as wrinkles and age spots. This free radical damage affects all layers of skin, from the visible surface to the delicate deep layers where new skin is formed. When deeper layer is damaged, skin sagging is seen due to the breakdown of collagen. The collagen in our skin become thinner and lose its ability to hold its shape, resulting the skin to become thinner, less elastic and be in a wrinkle form.

When wrinkles or skin problem arise, we will opt for cosmetic products like creams, gels, ointments, and makeup to conceal the problem, not knowing whether the underlying causes is being tackled. The skin is a complex organ, consisting multiple layers that each have unique and important functions. For a product to truly improve the skin's health and beauty, it must provide protection and support to all layers of skin.


Thirty female subjects took 6mg of astaxanthin and applied astaxanthin topical product 2ml daily for 8 weeks. Astaxanthin treatment improved the mean depth and width of wrinkles around the crow's feet area1

Thirty female subjects took 6mg of astaxanthin and applied astaxanthin topical product 2ml daily for 8 weeks. Comparison of the most outstanding age spots of cheek were determined by image analysis.
Astaxanthin actively protect each of the skin layer from UV damage, shrinks wrinkles and makes age spots smaller2,3,4,5
Natural astaxanthin is a powerful antioxidant with potent anti-inflammatory effects. Its unique molecular structure allows it to reside in the cell membrane to protect the inside and outside of cells from free radical attack.

Unlike topical sun blocks, astaxanthin does not block UV rays, so it does not prevent UVB from converting into Vitamin D in your skin. It simply acts as a sun protective agent by absorbing UVB that can be taken internally to prevent skin damage from UV rays.

Astaxanthin has been proven to increase blood flow, which improves the circulation in skin and subsequently increases cell turnover, amplifies elasticity, and increases water retention.
In a recent article published in Women´s Health Magazine UK, natural astaxanthin was named as one of the top 6 supplements that may help clear up acne, according to dermatologists. Astaxanthin may be a good product to support overall skin health, allowing for the skin to be able to better heal in those with acne.
Clinical benefits of Astaxanthin
✔ Revitalizes photoage skin by quenching oxidative stress and inflammation in all skin layers
✔ Reduces the size of wrinkles and improves skin microtexture
✔ Lightens age spots by inhibiting overproduction and oxidation of melanin
References:

Tominaga K et al., Cosmetic benefits of astaxanthin on humans subjects. Acta Biochim Pol. 2012;59(1):43-7.

Suganuma K et al., Anti-aging and functional improvement effects for the skin by functional foods intake : clinical effects on skin by oral ingestion of preparations containing Astaxanthin and Vitamins C and E. Jichi Medical University Journal. 2012;35:25-33.

Satoh A et al., Effects of the lntake of astaxanthin on the reduction of skin darkling induced by uv lrradiation in adult women. Oyo Yakuri Pharmacometrics. 2011;80(1/2):7-11. <In Japanese>

Tominaga K et al., Cosmetic effects of astaxanthin for all layers of skin. Food Style 21. 2009;13(10):25-9.


Tominaga, Kumi, et al. "Protective effects of astaxanthin on skin deterioration." Journal of Clinical Biochemistry and Nutrition, vol. 61, no. 1, 2017, pp. 33–39., doi:10.3164/jcbn.17-35.